Yearly Archives:
2022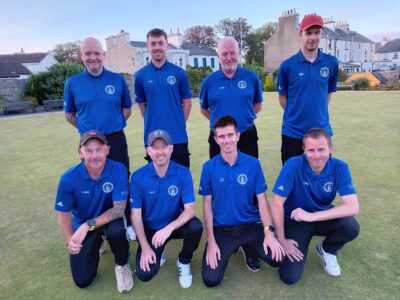 The crown green bowls league season came to a conclusion this week as the league winners, promotion battles and bottom teams were settled in all three divisions along with the individual merit winners.
In Canada Life International Division One South Ramsey A proved to be the top team – but only just as they retained the Warburton Trophy after doing what needed to be done in their last game of the 2022 season with no nerves evident in their 2-8 win over Castletown A at the Crofts, to seal a back to back League and Rayner Shield double. South Ramsey were expected to walk the league this season following two good signings over the winter, however they faced some difficulties in the second half of the season following a tough to take 8-2 away defeat to Marown A. That result looked to have put Marown A in the driving seat, however the return of John Kennish to the side after almost four years out of the game gave a huge lift to the team on and more importantly off the green. The team finished three points worse off than 2021 with 170 points.
Marown A finished the season in second place with an expected 1-9 away win over Port Erin A, with Bernie Durcan once again the man preventing a whitewash for his team. The Crosby men will once again be taking a look at where they can improve next season, having got themselves into a position where the league was theirs to lose, a damaging 6-4 away defeat to a struggling Peel B ultimately cost them the league. Marown continued a run that has resulted in them finishing no lower than second place in every season since 1996 as they finished the season seven points better off than 2021, just two points off top spot. They can take heart in their improvement in points this season, were undoubtedly boosted by the signing of Peter Jones who relocated to the Island half way through the season and there are already rumours of a signing from outside the club for next season as they look to wrestle the league title back from South Ramsey.
The individual merit winner went to the wire, it was Marown stalwart Colin Kelly who sealed the accolade as he won 21 games from 22 played, his one and only defeat of the season arrived in the first game at the hands of Nathan Hamilton. Finishing in second place was Onchan's Matthew Quirk who ended the season with a 20-21 defeat to Dean Kinley as Quirk won 20 games out of 22. Marown Captain Paul Dunn finished in third place with 19 wins from 21 games, followed closely by three South Ramsey players all with 18 wins.
Onchan A had a tough night on Monday losing 3-5 on games at home to Peel A, however they won the aggregate by 15 chalks to draw 5-5 on the night.
Marown B suffered the shock of the night losing 2-8 at home to Port St Mary A, this didn't stop the Crosby men finishing in fourth spot to confirm my early season prediction, which they achieved fairly ahead of Peel A who were six points off the pace.
Both teams that were promoted last season, Onchan B and Port Erin A finished in the bottom two to confirm an immediate return to Division Two, with the three teams above them Peel B, Castletown A and North Ramsey A never really in danger of being dragged into a relegation battle.
In Division Two runaway league leaders South Ramsey B had no pressure on them going into their last game of the season at home to Castletown B as they could enjoy the night with a 10-0 victory to win the league by a staggering 19 points with 169 points. This bodes well for them in 2023, as they look to ensure they do not become another yo-yo team.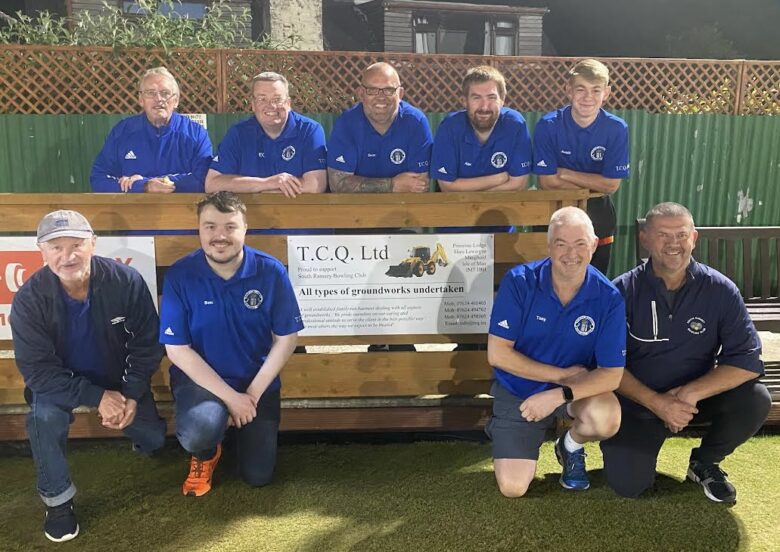 Finishing in second place were Marown C on 150 points, as they finished seven points ahead of Ballaugh A thanks to their 8-2 away win over Noble's A. It is great to see a team – led by Stephen Rundle start together and come through the leagues, with a little ambition going a long way as they have all improved with a number of their players pushing for a place in their B Team. Bar a major restructure of the divisions next season they will be gaining vital first division experience whilst also competing against their higher ranked teams.
Ballaugh A finished in third place, as they face another season in division two, they may well be looking to bring players into their A Team who will be keen to test themselves in the first division as they look to gain promotion.
Finishing in rock bottom on 66 points were 2021 division three winners Ballaugh B, who like most promoted teams went straight back down. Also finishing in the bottom two were Port St Mary B, who probably struggled to adapt to their temporary home at Breagle Glen as they finished on 69 points despite a 7-3 home win against Douglas B. Bucking the trend of immediate relegation back to the third division were Onchan C, who picked up enough points in their last game of the season as they lost 4-6 at home to a tough South Ramsey C team.
The individual merit went to South Ramsey B player Alan Moore, who managed to finish top of the pile with 18 wins from 21 games played (10 chalks dropped). Finishing in second place was team-mate Tony Dugdale, who led for most of the season before suffering a defeat in the South Ramsey derby to James Evans last week as Dugdale won 18 out of 22 games (14 chalks dropped). Marown man Peter Kelly proved he can still compete with 17 wins from 19 games played as he finished in third place (11 chalks dropped).
In Division Three it was North Ramsey B who made it a clean sweep for the Ramsey teams as they won the Chatel Cup sealing the title with 145 points following their 3-7 win at the Villa. Their cause was undoubtedly helped with five of players having previously played first division bowls now plying their trade in the lower leagues.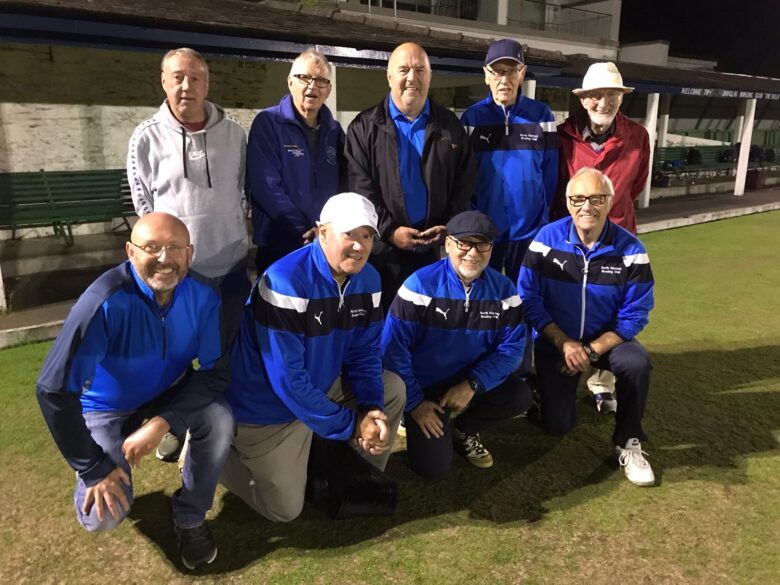 Finishing six points behind the league winners were Noble's B, who had a tough looking and season defining away fixture against Marown D with the hosts needing to win 8-2 to ensure they finished in second place. The match was as well contested as expected, for the home team Richard Bregazzi lost out 17-21 to Alex Hampson, while Alan Gault just fell at the last hurdle 20-21 to Phil Salmon. James Kelly managed to hold off Terry Bates 21-19, while Phil Dunn beat Noel Ash 21-18. Marown D cruelly just missed out on finishing in second place by two points despite winning 6-4 on the night.
Sealing the individual merit was Marown D player Jay Waters with a 21-14 win over Grahem Moore, with Waters safe in the knowledge the merit was already his – with 19 wins from 20 games played (four chalks dropped). Finishing second overall was another young player with Sam Stannard-Duke winning 17 games out of 19 (27 chalks dropped).
It is great to see a healthy number of new and junior bowlers gaining vital experience, with Alex Hampson proving to be the most successful junior bowler in division three with 11 wins out of 20 as he capped off a fine season having impressed for the Junior Island Team back in June.