Peel Town Cup
Neil Withers (Marown) was the talk of the town as he picked up the magnificent Town Cup to add to the June Festival trophy he recently acquired. He was in magnificent form all day but made to fight to the end by in form home greener Jerome Surridge, in a simply superb to and fro final.
Surridge set the pace in the early phases of the game moving into an 11-6 lead before Withers arrested the block. The Marown man then moved through the gears racing into a 20-14 lead with a spectacular display of leading, however the Peel man was not done yet. Surridge rallied and looked like he might pull of an Houdini like display but fell just short as his opponent picked up the point he needed to seal a 21-19 victory.
The over 60's  brigade were out in force and fine form as two of their stalwarts made it to the semi-finals with Mike Hargraves losing out to Withers and John Alderson going out at the hands of Surridge.
Fallers at the quarter final stage were Bernie Durcan, David Bradford, Stuey Clague and Alan Moore. At the conclusion of the competition Mr Davison from Peel Commissioners presented the prizes.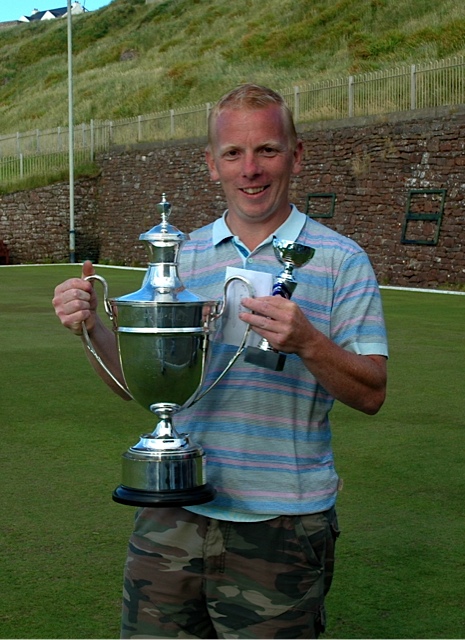 Report by Mark Kneen