Ramsey Town Cup
David Bradford was the worthy winner of the magnificent Ramsey Town Cup at Morragh Park on Saturday with a dominant 21-9 final win over Paul Leece. Bradford got ahead and stayed there and on this occasion was too good for his opponent, who must also be commended as he played excellently all day to reach the final.
In the Semi- Finals Bradford knocked out newcomer Geoff Porter 21-11. Porter may have fell short this time but he is one to watch after only just taking up the sport this season. In fact in his quarter final he eliminated Island Champion Glynn Hargraves 21-13 which goes to show the progress he has already made!
In the other Semi-final Leece had his work cut out against the hard to handle Syd Bolton before progressing with a narrow 21-18 win. Other Quarter finalists were Brian Colquitt, Tony Smart and Peter Collister. At the conclusion of the competition prizes were presented on behalf of Ramsey Town Commissioners by Dr Alanson, head of parks and leisure.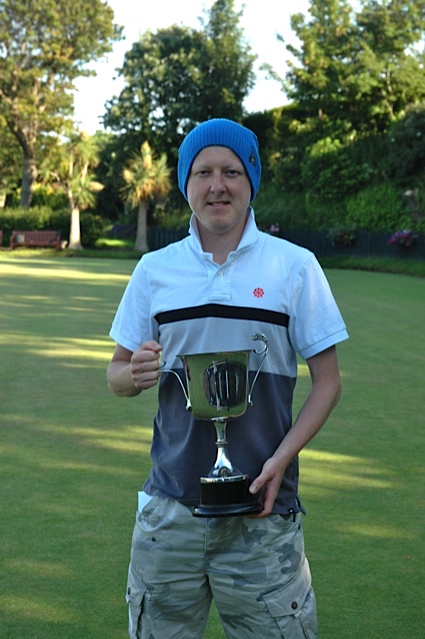 Report by Mark Kneen