Peel face the 'Music' at Marown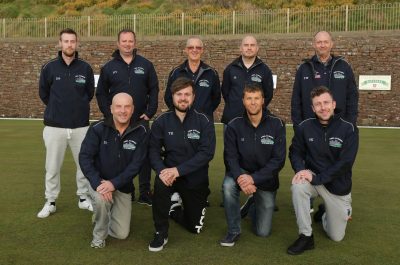 With it being T.T. week only the first division fixtures were played on Tuesday evening, in windy conditions following the heavy rain earlier in the day, the bowling green's held up well.
Peel A made the short journey to Crosby to face Marown A, with Peel looking to consolidate second place in the league, as they are due to sit out a fixture shortly they would have been looking to take advantage of Marown having two of their regulars away on holiday. Despite this Marown were able to use their home advantage with a convincing 9-1 win over the Peel men, with captain Darren Young being the only winner, and Tom Kelly coming the closest to picking up another point for his team before losing out 21-18 to Mark Moorley.
Onchan A had a 9-1 win over Ballaugh A, with Rob Monk winning 21-1 & in doing so took home an £80 kitty that has been building up all season due to the way the team kitty works. The lone winner for the visitors was Barry McDonald with a 21-19 win.
South Ramsey A had the unenviable task of playing their B Team, with the B Team hoping to get the bragging rights over the A Team, however despite a 9-1 victory for the A Team it was not as comfortable a score line as it would appear with Chas Grills managing to get home 21-20 over James Teare, whilst Alan Moore also edged his game 21-19 over Sid Bolton. George Brew was able to spare the B Teams blushes with his own 21-20 win over Stefan Kelly.
Port Erin A will have their spirits lifted considerably, following the visit of Douglas B, with the fourth 9-1 victory of the evening, which helped lift them above Castletown B by a point and out of the bottom two. Shaun Seal was the only winner for Douglas B winning 21-19 over Bernie Durcan to prevent a whitewash for the visitors.
In a high scoring game Castletown A will have been disappointed to lose out 6-4 at home to North Ramsey A, by just five chalks, this was not helped by missing two of their first team players on the night.
Finally in the closest game of the night Douglas A hosted Port St Mary A, with the match finishing in a true draw, being level 4-4 on games and each team scoring 134 chalks, to each take an aggregate point. Trevor Quayle managed to hold onto his place at the top of the individual merit following a 21-19 victory, whilst Gary Conwell returned to winning ways and Ewan Cooil had a good 21-13 win over Stuart Garrett. Paul Skelly won 21-4 over Andy Kennish.