Marown Trio Triumph in Triples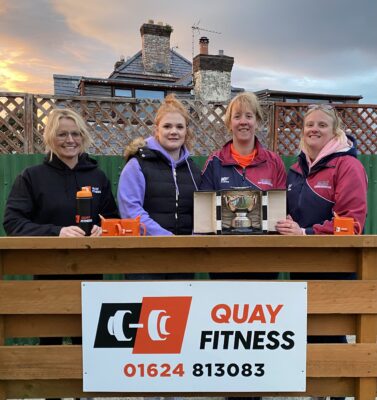 South Ramsey Bowling Club were the hosts for the Jim Senior Any Combination Triples with the format change appearing to prove popular amongst the Islands bowlers as 26 teams – 78 bowlers taking part on a superb playing surface. The competition has a change of sponsor this year with Quay Fitness Gym Ramsey supporting the competition.
Navigating their way through the early rounds to reach the semi-finals were the Marown Trio of Clare Cooper, Debbie Leece and Rebecca Teare, who kept their opponents down to scoring on four ends throughout the game as they secured a comfortable 21-13 win over Wayne Roberts, Trevor Quayle (Port St Mary) and Marown's Glenn Boland.
In the other semi-final it was looking like it could go to the wire between two South Ramsey teams with James Teare, Alan Moore and Jenny Moore up against Glynn Hargraves, Stefan Kelly and Dido Kelly with the score tied at 12-12 after nine ends, however a run of four scoring ends for James, Alan and Jenny with two singles, a three and a four was enough to secure their spot in the final with a 21-12 win.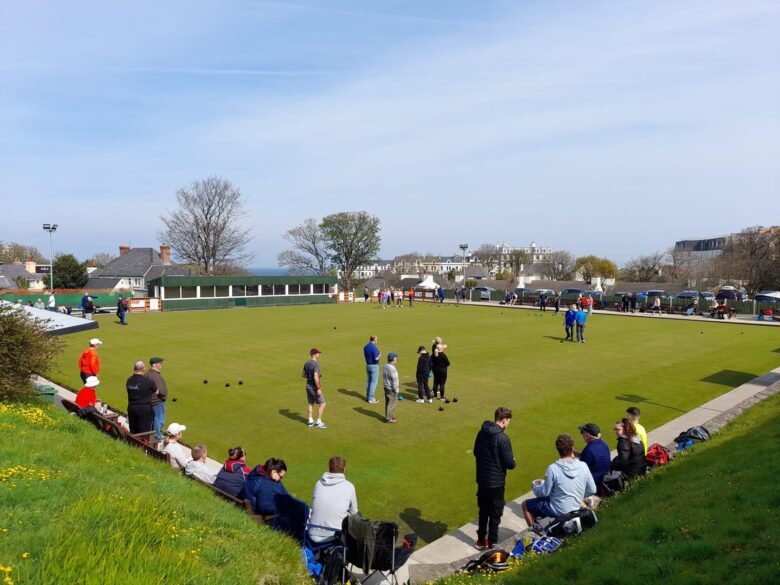 In the final the Marown Ladies won the first three ends to lead 9-5, with the home greeners bouncing back to take the next five ends to lead 11-9, only for another run of three scoring ends from the Marown trio including picking up a three seen them go ahead 14-11. The South Ramsey trio fought back again scoring a three themselves followed by a single to edge ahead with the score at 15-14. The Marown Team dug deep scoring with a double, a three and another double in between conceding two singles to see the game out and take a deserved 21-17 victory to secure the trophy and the £240 first prize.
At the presentation, South Ramsey Bowling Club Chairman Steve Moore thanked the sponsors and everybody at the club that helped make the competition a success. Sian was then introduced from the Sponsors Quay Fitness to present the prizes with £600 paid out in prize money, with prizes being paid out down to the quarter finalists.