Manx Championship – Day 1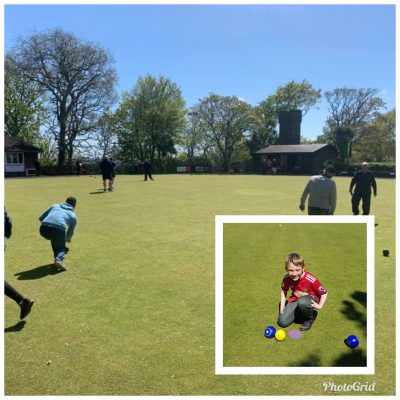 Douglas Bowling Club hosted the first day of the eagerly awaited Canada Life International Manx Championship with the first round seeing some interesting draws take place.
Paul Kelly won all three games convincingly to book his place in finals day, with his last game resulting in a 21-8 win over Peter Collister, whilst Marown C player Darren Kerruish came through two games to book his spot.
Two time winner Kevin Quirk disposed of 2015 runner up Trevor Quayle with relative ease to win 21–10, before facing team mate Jordan Cain in the next round with Cain taking a 16-5 lead, before Quirk worked his way back into the game eventually losing out 17-21.
Paul Dunn and David Bradford both came through their first games with single figures wins to then play each other in the next round in a game which was fascinating to watch for the spectators. Bradford recovered from 11-15 behind to creep over the line 21-19 with both players undoubtedly respecting the ability of their opponent.
Three time winner Andy Kennish beat 1994 winner Phil Kelly in his first game, before facing home greener Mervin Sayle in the next round, with Sayle losing out 18-21 for Kennish to take his spot in the last 16. 
2009 winner Neil Withers will be hoping to be in better form on Sunday, following a hard fought 21-20 win over Frank Watson & a 21-14 victory over Edward Carlyle.
David 'Dido' Kelly had to work hard to beat Marown's Brian Kelly 21-17, then won his next game 21-10 against Peel's Tom Kelly to go through to Sunday.
Things were a lot more straightforward for Dave 'Barney' Kelly with his dream still alive for a first Championship win, whilst 1986 winner Phil Kerruish also made it through.
South Ramsey's Alan Moore got through his second game against Peter Slinger 21-19, with Slinger having disposed of the in form Tommy McMeiken in the first round.
Matthew Keggen & Wayne Roberts came through their two games, with Roberts playing the corners well to beat Steve Parker at his own game 21-6.
Paul Skelly made it through two games which looked to be tough, however he brushed aside Rob Monk 21-9, then took Stevie Kelly apart 21-4 to fire out an ominous warning to his opponents.
Eleven time winner and current champion John Kennish had 9 chalks scored against him in his two games, whilst Glynn Hargraves beat Nathan Hamilton 21-14 before seeing off Dean Kipling 21-7.
Colin Kelly came through his first game with no trouble, then faced home greener Shaun Seal who himself had come through a tough first round game to beat the youngest player in the competition, 10 year old Ryan Hargraves who had recovered from a big deficit to then take a good lead before losing out 17-21. Young Hargraves is certainly one to watch out for in the future. Seal played well against Kelly before losing out 17-21.
Last 16 Line Up
Paul Kelly vs Darren Kerruish
Jordan Cain vs David Bradford
Andy Kennish vs Neil Withers
David 'Dido' Kelly vs Dave 'Barney' Kelly
Phil Kerruish vs Alan Moore
Matthew Keggen vs Wayne Roberts
Paul Skelly vs John Kennish
Glynn Hargraves vs Colin Kelly
Sunday sees some interesting ties with Paul Kelly taking on club mate and C Team player Darren Kerruish.
Cain & Bradford is likely to be a good watch, whilst former home greener Andy Kennish takes on Neil Withers.
There may be chants of 'there's only one David Kelly' after Dido takes on Barney to decide who goes through to the quarters.
In the bottom half of the draw Phil Kerruish will look to use all his experience to progress against Alan Moore, who can play as well as anyone on his day.
Matthew Keggen against Wayne Roberts could be a close affair, whilst all eyes will be on Paul Skelly and John Kennish, with Skelly having beaten Kennish in years gone by in the Manx Championship he will be looking for a repeat performance this year.
Glynn Hargraves takes on Colin Kelly, with Hargraves ending the challenge of Kelly at this same stage in 2015, Kelly will be hoping to take the trophy home for the first time since 2011.
At the last 16 stage we have seven previous winners still in the competition with 24 wins between them, could this be the year a new name is engraved on the famous trophy?