Canada Life International – Manx Championship Preview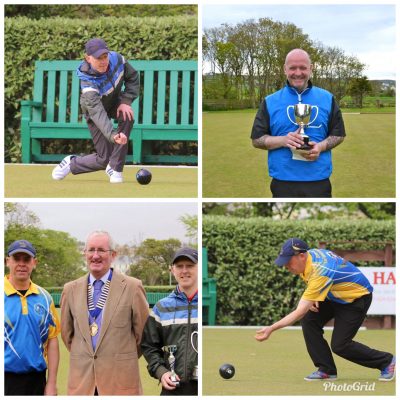 With Douglas Bowling Club having stepped in to host the Canada Life International sponsored Manx Championship at the Villa this weekend on a fantastic surface it brings the event back to the same green that David Bradford won his first Manx Championship on in 2015. Bradford must surely start as the favourite on this green, having won a number of open competitions on the Villa over the past five years.
Beaten finalist in 2015 Trevor Quayle will be hoping to go one step further this time to win his first title, as will team mate Paul Skelly who has previously reached the semi-finals.
Last year's winner and 11 time champion John Kennish has played very little bowls so far this season, however it would take a brave man to bet against Kennish picking up title number 12.
Marown have four previous winners with Colin Kelly's five wins, the last of which was in 2011 against team mate Neil Withers, who himself won his only championship on his own green in an epic final in 2009. Dean Kipling's win was way back in 1992 on Port Erin, whilst Phil Kelly won his title on Noble's 1 in 1994.
Peel have just one previous winner with Andy Kennish, who won the last of his three titles in 1999, whilst Dave 'Barney' Kelly will have competition from son Stevie to get his name on the trophy for the first time.
Onchan have two previous winners in their ranks with Kevin Quirk having won twice in 2005 at Ronairco & 2008 on Noble's 1, whilst Phil Kerruish won it on Castletown in 1986. Both of these players have vast experience & were in good form last weekend to each pick up individual open wins. As well as their experienced players Onchan have a group of young players who themselves now have a wealth of experience with Matthew Quirk who recently got a huge breakthrough to win his first singles open, whilst Jordan Cain and Rob Monk will also be keen to lift the trophy on Sunday.
Apart from Bradford & Kennish South Ramsey have Glynn Hargraves who will be hoping to take the trophy home to add to his two back to back wins on Finch Hill & Castletown in 2012 & 2013, with Hargraves having narrowly lost out to Trevor Quayle in the semi-finals in 2015. Dido Kelly could do well on this green with there being plenty of trickery to work with.
Best of luck to all bowlers this weekend, who knows there might just be a new name on the trophy…