Ladies Night League & Over 60s Season Preview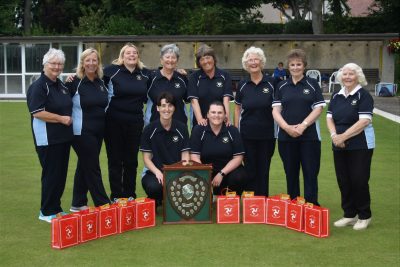 As we approach the start of the 2018 CTH Insurance Sponsored Ladies Night League and Trend sponsored Over 60s League it is fantastic that we welcome four new teams to bowls. Castletown B into the night league, South Ramsey and Mooragh Park B into the Over 60s League and Finch Hill who are entering the Mixed Team Competition. It is great to see Finch Hill returning with some lady bowlers having last competed in the over 60s league in 2012 and the night league over 10 years ago back in 2005.
Port St Mary dominated the 2017 season winning the Night League, Over 60s League and Jean Kelly with individual success for Ann Maddrell and Val Macfarlane topping the merits. Port St Mary have won the league for the last four years but South Ramsey are close on their tail, closing the gap to just 85 chalks – an average of around 4 points a game. Nobles Over 60s picked up the JMS Shield beating Marown.
The top four teams in the night league have been the same for the last three years and I can only see the battle getting closer. In the over 60s Peel Sunset pushed Port St Mary A all the way and I predict another close encounter this year. A mention to Marown who in 2015 finished bottom of the league and in 2017 finished 6th and will look to further improve in 2018. With a strong set of mentors in Castletown A I can only see their new B team sitting nicely in the league.
The first competition of the season is the re-arranged Non Winners from 2017. This is to be held at Nobles Bowling Club Saturday 7th April players can enter via the website or contact Debbie Leece (deb[email protected]) or Heather Horsburgh ([email protected]).
Result Cards
From the start of the new season all night league match cards should be sent electronically as a photo to [email protected] as soon as the match finishes. These no longer need to be posted to Heather but please keep hold for a couple of weeks in case of any queries.
Over 60s match cards where possible should be sent as electronic photo to [email protected]. However, if this isn't possible they should be posted to Alison Keggen and rung through to 425242. Anyone at the match, other than the captain, can send this through.
Good luck to all for the 2018 season