Moore & Hargraves win Avant Amenity Mixed Doubles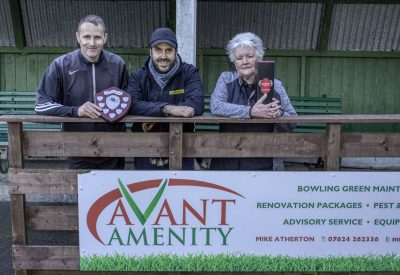 Saturday 13th April saw the staging of the Avant Amenity Mixed Doubles played on what many described as a superb playing surface on Douglas Bowling Club Green at the Villa Marina.
The conditions however could be described as challenging with a very strong and cold wind coming off the sea and the green running quickly for so early in the season.
With an entry of 31 pairs we saw some good early games and at the quarter final stage we saw Voirrey Curphey and Lee Dawson beat Derek Allen and Margaret Tasker 21-20, Stefan Kelly and Kim Hargraves beat Dave 'Dido' Kelly and Chris Price 21-20, Glynn Hargraves and Elaine Moore beat Lyn Bolton and Trevor Quayle 21-15 and Matthew and Alison Keggen took a 21-17 victory from Stuart and Paula Garrett.
The semi-finals then saw the Hargraves/Moore pairing win a very tough battle against Matthew and Alison Keggen to take the honours 21-20, whilst Stefan Kelly and Kim Hargraves defeated Voirrey Curphey and Lee Dawson 21-10.
The final was played in bitterly cold conditions, but with the green still running well it was Glynn Hargraves and Elaine Moore who put on a show of great bowls to take the win 21-9 from Kim Hargraves and Stefan Kelly.
At the presentation which was performed by Mike Atherton of Avant Amenity, Glynn thanked the sponsor and Douglas Bowling Club for staging the competition and remarked on the great condition of the green.