All To Play For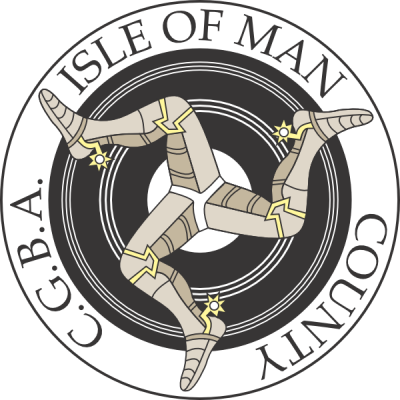 We're heading into the final of week of the summer bowls season.  It seems to have been a great success extending the season through September with clubs and players able to enjoy more bowling before the weather turns for winter.
There is still plenty to play for in the Ellan Vannin Fuels sponsored Men's Leagues with Division and Merit titles up for grabs.
Starting with division one current champions South Ramsey A look to have done enough to secure back to back titles holding a comfortable 12 point lead over Marown A.
The battle at the bottom of division one rages on with Castletown B throwing Ballaugh A and Douglas B back into the relegation battle following their 8-2 win over Douglas B last week.
At the bottom Port Erin A sit on 53 points, Castletown B 59, Ballaugh A 60 and Douglas B 64.
Douglas B look safe on those points but they have played a game more than their relegation rivals and sit out on Wednesday.  It will be season defining game when they make the trip up north to face South Ramsey B on Monday knowing they need to pick up points to distance themselves further.
Port Erin A who are rooted to the bottom of the league have two home games this week, first on Monday against fellow relegation candidates Castletown B and South Ramsey B on Wednesday.
Ballaugh A collected an important two points when they took the aggregate in a 6-4 win over Port Erin A last week. With a tough home match against Marown A followed by Wednesdays away trip to Castletown A they will have their work cut out to stay in the top flight, which they have been a part of since winning the division two league in 2008.
Castletown B who face Port Erin A on Monday then go to Marown A who have only dropped six points out of the available 50 in their last five home matches.  Their Monday night encounter with Port Erin A could be the make or break game for the Balley Chashtal Men who were promoted only last season.
Division two and three have only one game remaining which are being played Monday or Tuesday night.
Marown B have already confirmed themselves as Champions as Onchan B had to bring their match forward to Friday and required a 10-0 win to have any hope of winning the league.  They could only manage a 8-2 win over their C team confirming Marown B as league winners.
At the bottom of the table Douglas C who have struggled this season will finish bottom with Onchan C finishing above them.
It has been tight at the top of Division three for most of the season with Marown C, Peel Sunset C and Ballaugh C exchanging blows and places along the way.  Marown C have fallen off the pace but should they hang on to third place it would be a great achievement in only their second season of bowls.
This leaves two teams Ballaugh C 126 points and Peel Sunset C 124 points.  Incredibly the two teams meet on Tuesday at Sunset City which will provide a fantastic backdrop to the climax of division three.
In the League Merits.  Trevor Quayle has been top of the division one merit for virtually the entire season having lost only one game 21-18.  Chasing him are Colin Kelly, David Bradford and Neil Withers who could all still win the merit with two games to play.
Steve Crampton has already confirmed himself as division two merit winner with Kerry 'Bod' Boland runner up.
The division three merit has four players tied on 16 wins with chalks dropped separating them.  Dave Smith, Paul Quirk, Arthur Moore and Ian Moore will all await each others results to find out which one has grabbed the merit.
Good luck to all the teams and players for the final weeks bowling.