Festival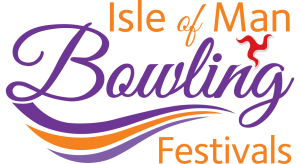 Welcome
After a period of uncertainty regarding the organisation of the Isle of Man Bowling Festivals, things have finally been agreed and as confirmed recently the tournaments will be organised by the team that has been in place since 2011 and will be headed by Steve Moore, who has been the event competitions director during that time.
There are no major changes to proceedings planned at this point in time, but who knows and as organisers we are not averse to changes (for the better) and welcome any ideas or suggestions any of you out there may wish to contribute.
As in previous years, the winners of each festival (both men and ladies) qualify into their respective Champion of Champions competition, which will be held at the Waterloo Bowling Club in Blackpool.
2018 Dates
June 18th-22nd
September 3rd-7th
To Enter
2018 entry form will be posted soon
Complete and return to Juan Kermode
Address: Juan Kermode, Goodison, 32 Meadow Court, Ballasalla, Isle of Man IM9 2DP
Email: juankermode@hotmail.com
Cheques should be made payable to: Isle of Man Bowling Festivals
If you require any further information, contact details are:
Festival Organiser – Steve Moore
Email: festivals@iombowls.com
Telephone: 07624 472952