Monthly Archives:
May 2017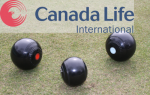 The 2017 Manx Championship takes place over the weekend of Saturday 20 May, with the Nobles green in superb condition, this promises to be a great weekend of bowls. The competition is traditionally played down to the last 16 on the Saturday, then played down to the winner the following day.
Obvious favourites given their previous festival successes on this green are John Kennish (South Ramsey), who will be looking for title number 10, Colin Kelly (Marown) with five wins to his name, and David Bradford (South Ramsey) who will be keen to add to his 2015 win.
Others who have previous Manx Championship successes under their belt over 'recent' history, and will be keen to add to their tally are Andy Kennish (3), Kevin Quirk (2), Glynn Hargraves (2), Neil Withers (1), Ewan Cooil (1).
There has been only eight different winners  over the past 20 years, however there are players who will be looking for their first championship win, with David Kelly (Peel), Dido Kelly (South Ramsey), Trevor Quayle (Port St Mary), whilst looking at the 'younger generation' Matthew Quirk, Jordan Cain and Rob Monk (all Onchan), Paul Dunn, Matthew Keggen and Bob Clark (all Marown), and Paul Skelly (Port St Mary) will all be looking to pick up their first win.
That said it may well be a name not already mentioned that is crowned Manx Champion, with a few capable of beating anyone on their day. What I can guarantee is a few shocks along the way.
Entries close on Thursday 18th May at 2pm. Remember you've got to be in it to win it.
Marown hosted the Henry Kissack Memorial Trophy on Saturday, with 51 players taking part, it was Kevin Quirk (Onchan), overcoming the challenge of home greener Neil Withers to win the trophy. Quirk got off to a flier in the final going 10-4 up. Withers got back in to have a run of ends to level it at 10-10. At this point, Quirk won the jack back to hit top gear again to see out the game taking a 21-12 victory.
Quirk had to win six games on his way to victory, playing brilliantly all day. Quirk was at his best in his semi-final game beating John Kennish (South Ramsey) 21-14. Withers had a similar scoreline in his semi-final game, easing to a 21-15 over Peter Slinger (Onchan).
Losing quarter-finalists were home greeners Matthew Keggen, Ian Kissack and Colin Kelly, along with Steven Waters (South Ramsey).
At the conclusion of play thanks were expressed to everyone who helped made a success of the competition, with special thanks given to the Marown Ladies for the excellent refreshments provided throughout the day and the 'grass cutter' Colin Kelly who prepared the green in the absence of green keeper Arnie Withers.
With South Ramsey A sitting out the Monday evening fixtures it was a good opportunity for the chasing teams to close the gap on the league leaders in the Ellan Vannin Fuel sponsored League Division One.
Marown had the pleasure of visiting Douglas A at the Villa. The home team performed magnificently to take a 7-3 win over the Crosby men,  with three of the home players holding their nerve gaining vital wins for their team in close games. Green keeper Ian Moore won 21-17, followed closely by Stuart Garrett who won 21-19. Andy Kennish also got over the line with a 21-18 victory over Mark Moorley, who was marginally in front lying two at a critical point in the game, with Kennish hitting a strike to turn the game in his favour. Neil Withers edged his game 21-18 over Keith Rise, with Mervin Sayle & Colin Kelly both winning 21-8.
Onchan A also had a tough fixture, away to Castletown A & this proved to be very much the case.  From the first four jacks Onchan stormed into a 3-1 lead, with Mike Thomas winning to single figures,  followed up by father and son Kevin & Matthew Quirk both winning comfortably. Castletown pulled a game back with Derek Lewney scraping home 21-20 over Jordan Cain, who had come back from 20-16 down to 20-20 playing a long length. Cain led a good lead to the side of the jack last end, before Lewney made sure he reached with his bowl to trail the block. This gave the home side a boost for the last four blocks, with Juan Kermode coming close, before losing out 18-21 to Adrian Skinner. Nathan Cooil took on Rob Monk in a great encounter to watch with both players trying different lengths, before Cooil settled on a shorter length to go 13-6 up. From there Monk pulled the score back to 15-16, before Cooil managed to see the game out to take a 21-16 victory. Peter Slinger took on George Peach , with Slinger getting into a great position to go 14-6 up. From there Peach dragged himself back into the game to get the score back to 18-18, before Slinger got back in to go 19-18 up. Peach then took the win by taking three singles to see the game out. Captain Ian Watson took on undefeated Rob Cowley, in doing so gave a captains innings to recover from 11-15 behind to take the win 21-16. Onchan managed to take the overall victory thanks to gaining the two bonus points for the aggregate.
Port Erin A had the short trip to take on Port St Mary A on a tricky green, with the visitors managing to take two points off the home team, thanks to David Cain & Dave McCabe winning to 18 & 19 respectively, despite having to give a game away.
Peel A were at home to South Ramsey B who will have been delighted to take two points off the home team thanks to George Brew & Tony Dugdale both winning 21-20. Peel will have been disappointed to lose out on a maximum by only two chalks.
North Ramsey A sent Douglas B back home with their tails between their legs by taking a 9-1 victory over the visitors, whilst Ballaugh A hosted Castletown B with the home side taking the victory 7-3.
Wednesday evening was played in fine weather once again, with South Ramsey A back in action having sat out the previous round of fixtures, with the trek down south of the Island to take on Port St Mary A, which hasn't been a happy hunting ground for the Ramsey men over the past few years. The visitors put in an assured performance on a green which is in excellent condition to take a 7-3 victory over the home team with five good wins, the two aggregate points to seal a fine victory.
Marown got over the disappointment of Monday's result to take what looked like a strong 9-1 away win over Castletown B, just missing out on the maximum by only three chalks, with Ron Williams the lone winner, however it could have been very different with two of the Marown men Phil Kelly and Paul Dunn holding their nerve to win 21-20 for the visitors.
North Ramsey A played their second home fixture of the week taking on Douglas A this time, in doing so securing a 6-4 win thanks to winning the aggregate by six chalks.
South Ramsey B made it a miserable journey home to Port Erin by winning 9-1 over their rivals, in doing putting a bit of breathing spacing between themselves and the bottom three teams.
Ballaugh A took four points off visitors Castletown A, who managed to reverse their result from Monday with a 6-4 victory. Ballaugh will have been pleased with their weeks work.
In division two this week Onchan B held on to top spot thanks to a 6-4 home win against Nobles B.
Looking at how the Nobles teams are performing I can't help but feel that they have players in their B who should be in their A. Time will tell if this will ultimately cost them a place back in the top flight.
Marown B kept in touch at the top thanks to a 6-4 win over Port St Mary C, who will have been pleased to have taken four points off the home team.
Peel B closed the gap by a point thanks to a 7-3 away win at Finch Hill A, to now sit just three points off top spot.
At the other end of the table Douglas C are firmly rooted to the bottom of the table following a 3-7 loss at home to Port St Mary B, whilst the team closing to them, Onchan C continue to struggle with a 8-2 loss at Nobles A. The bottom two look likely to go down with Onchan C now 11 points from safety with nearly a third of the season played.
In division three Ballaugh C continued their rise to the top with a 10-0 victory over Finch Hill B, with a game in hand they can take over at the top.
Marown C and Peel C both won 6-4 thanks to home wins against Ballaugh B and South Ramsey D respectively, South Ramsey were only four chalks from a maximum with two of their players losing out 19-21 to the visiting Douglas D players. The newly formed Douglas D Team continue to impress me with their individual scores in their debut season.
Last and by no means least Peel D had a 7-3 home win over Castletown C.
Port Erin hosted their mixed doubles competition on Sunday with 34 pairs taking part.
The eventual winners were the South Ramsey duo of Shelley Kennish and Sid Bolton beating Alison Keggen (Nobles) and Neil Withers (Marown) 21-15.
Kennish and Bolton got through their semi-final with a 21-17 victory over home greeners Mavis Franks and Bernard Thackrah. In the other semi final Keggen and Withers ended the challenge of Caroline and Steve Parker winning 21-19.
Losing out at the quarter-final stage were Lyn Bolton and Trevor Quayle, Shirley and Gordon Corrin, Voirrey Curphey and Seamus Whelan, Phil Dobson and Chris Dent.
At the conclusion of play the presentation was made by the sponsor Darren Ward of Capital International, who expressed his delight at the varied age range playing bowls.