Port St Mary Retain Ladies League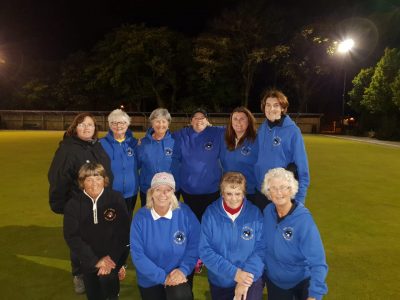 Port St Mary have retained the Ladies League for the fifth consecutive year, and eighth overall.
Tonight they faced Nobles, and despite losing 145-127, scored the required points to become champions once more.
Castletown finish second after a hard fought season in which they pushed Port St Mary all the way and finished only 31 chalks behind.
The battle for third continues to next week when South Ramsey will look to topple Nobles 140 chalk lead.
Chris Price has won the individual merit finishing on 503 chalks with team mates Jayne Kneen (497) and Val Macfarlane (487) currently sitting second and third respectively. Jenny Moore is the only player who can take second position depending on her final game next week.