Onchan Retain Title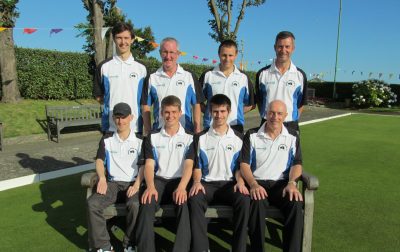 Onchan A have done it, they have retained the Isle of Man Bank Men's division one title with a game to spare after another couple of superb results.
A 9-1 win at Catletown A followed by a 10-0 home win over North Ramsey A really did reiterate how dominant this fantastic team is.
After losing out in the title race two years ago, and battling to win it back last year I was yet to be convinced that this team had the desire and hunger to remain on top but their devastating form has proved me wrong.
Whilst I genuinely believe the three of four teams below them in the league have enough in their arsenal to defeat them on any given day I don't believe that anyone has the strength in depth to challenge them over a full season, especially an extended one like this year.
Bowls, however, is a fickle sport and if one player was to leave or if other top five teams were to strengthen it could be a very different story but if things remain the same the ending could be the same for quite a few years to come.
Marown A have all but secured second place with a gutsy performance in the one game they had last week. They travelled to and inform Douglas A, who were fresh off the back of a 10-0 win over Port Erin A, and at 3-0 down looked like they were down for the count. This wasn't the case though and they showed great resolve to win all of the remaining games and take a 7-3 victory as the only team to beat the Villa men on their own patch all season.
Third place Port St Mary A also only had one game last week and impressed with a 10-0 maximum win over Peel A to keep on track for a good third place finish.
South Ramsey A are the only team who could take third place of Port and two 9-1 wins have left them needing to overturn two point deficit in two games.
It is far from all done and dusted in the race for the division two title with South Ramsey B leapfrogging Douglas B into top spot and they are now two points ahead of their closest rivals with two games to go.
South pulled off probably the biggest result of the season from any division to go top at they white washed North Ramsey B 10-0 on their own turf. To put this into perspective North hadn't dropped a single point at home until last week, in fact their worst result was a 7-3 win, so for South to go their with the pressure on and leave with a maximum is absolutely incredible.
Douglas B also picked up a win beating Castletown 7-3 at the crofts. Whilst it is advantage South the men from the Villa will fight it out to the end and any slip from their rivals will open the door and I am sure they are more than capable of stepping in. This title battle is going to the wire and we will have to wait with anticipation as we watch the tale unfold.
It is a similar story in Division 3 with two teams locked in battle as they fight it out for the silverware. Onchan C top the tree on 132 points with Peel C just behind on 131.
With two games to go it really is anyone's guess who will be crowned champions on Thursday evening. Onchan C on paper have a slightly easier finish to the season, but with both their games away from home won't be taking anything for granted and if Peel can turn in a good home win on Tuesday who knows where the destiny of division three lies.