Manx Championship Preview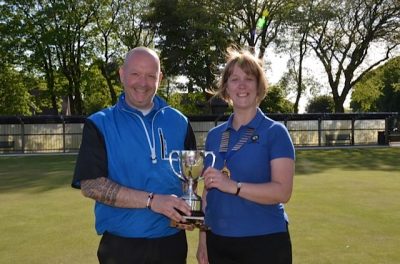 The 2018 Manx Championship takes place over the weekend of Saturday 19th May, with the Port St Mary green in superb condition, this promises to be a great weekend of bowls. The competition is traditionally played down to the last 16 on the Saturday, then played down to the winner on the Sunday.
Massive favourites to add another Manx Championship to their trophy cabinets given their previous success are the top three ranked players on the Island. John Kennish (South Ramsey) will be looking for title number 11, Colin Kelly (Marown) has five wins to his name, and David Bradford (South Ramsey) who will be keen to add to his 2015 win.
Glynn Hargraves (South Ramsey) will be hoping for his third title on his former home green following his successive wins in 2012 and 2013, whilst Neil Withers (Marown) will be looking to add to his 2009 success on Marown. Kevin Quirk will be hoping to find some form to pick up his third title.
Ewan Cooil is another who has a Manx Championship success under his belt over 'recent' history, whose sole victory came on his home green in 2001 the last time the Championship was held on Port St Mary in what was a nail biting final. Looking to emulate their team mate will be Trevor Quayle and Paul Skelly with Quayle losing out in the 2015 final and Skelly having reaching the semi-finals previously.
Whilst there has been only eight different winners over the past 20 years, there are players who will be looking for their first championship win, with Dave 'Barney' Kelly (Peel) having won a number of open competitions on Port St Mary over the years. Barney has started the season in good form reaching the final of two singles opens. Namesake Dave 'Dido' Kelly has also started the season in superb form and if the green is running well on the day then he could well add his name to the famous trophy.
That said it may well be a name not already mentioned that is crowned Manx Champion, with a few capable of beating anyone on their day. What I can guarantee is a few shocks along the way.
Entries close on Thursday 17th May at 12pm. Remember you've got to be in it to win it.