Castletown Win 5th Jean Kelly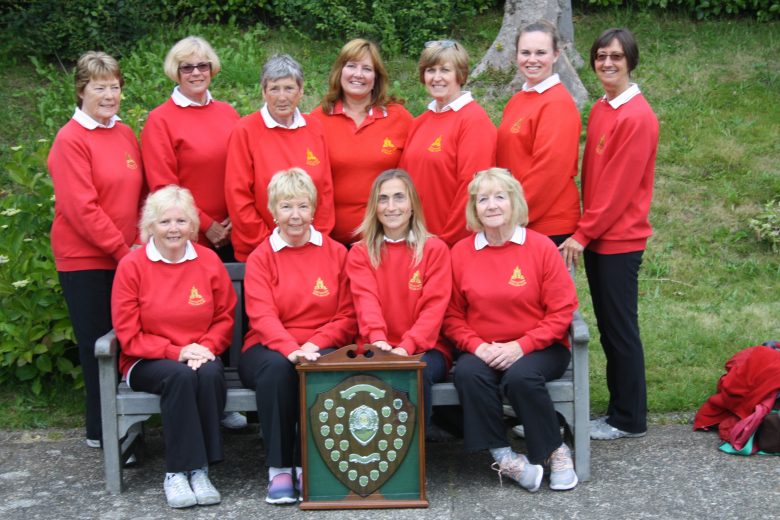 The mists were rolling in and foghorns were sounding as South Ramsey and Castletown met at Onchan to contest the final of the Jean Kelly Memorial team handicap competition The teams, who had finished second and third in the league last year, were off the same handicap and a close match was anticipated. The first three matches to finish were strongly in Castletown's favour giving them an early lead of 68-32, including handicaps. South Ramsey replied with wins in the next two games, making the score at the end of the first block of five games 93-74 to Castletown. South Ramsey were not giving up, and the next game off reduced their deficit to ten points. They also won the next two games and with just one game left on the green, between Jill Quayle and Kath Kinley, they had taken a lead of 4 points, 137-133. Despite a valiant effort by Jill, Kath came through 21-12 to give Castletown the trophy for the fifth time with the final score 154-149.Congratulations go to the ladies of both teams for providing a game to match the occasion.
Association president, Rosie Winckle, thanked all those who had come to support the teams, the two teams for providing such a good match, Onchan for the use of their green and facilities. Most of all she thanked Moore Kelly for his continued support, and his friends and family for providing the wonderful buffet enjoyed by all. Moore reminded us that this was the eighteenth year the cup had been played, and in that time it had been shared around the island with nine different clubs winning. Castletown had won four times before making this their fifth victory. He then introduced his daughter-in-law, Carol Kelly, to present the two teams with their prizes.