Bradford Takes First Ballacashtal Cup Win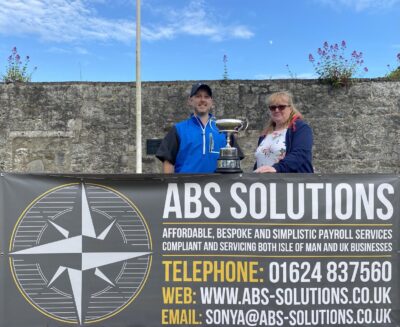 Castletown Bowling Club hosted the Ballacashtal Cup on Sunday, attracting an entry of 48 on a good smooth and running surface it was a pleasure to play on throughout a fine day.
Losing out at the quarter final stage were Dave 'Barney' Kelly (Peel), who lost out 16-21 to team mate Andy Kennish. Marown's Brian Kelly just lost out 19-21 after a tough battle with South Ramsey's David Bradford. Glynn Hargraves (South Ramsey) gained revenge for his defeat to Bob Clark (Castletown) the previous day to win 21-15, whilst Steven Waters (South Ramsey) just edged home 21-20 against Phil Kerruish (Onchan).
In the semi-finals Kennish held a 11-8 lead after five ends over Bradford, before the latter opted for a longer length to see the game out 21-14, whilst Hargraves built an 18-11 lead over Waters, who fought back to 15-18, with Waters lying one before Hargraves played a reaching bowl to flick the jack to count one and went on to win the next two ends to take his place in the final courtesy of a 21-15 win.
The final started between the South Ramsey men with the score tied at 9-9 after the first five ends, with Hargraves opting for a shorter length over the crown, whilst Bradford preferred a longer length which had served him well. Bradford performed well to win 10 of the last 12 ends to run out with a deserved 21-12 win to take first Ballacashtal Cup win, which is staggering to think this was his first singles title success on Castletown with all the titles Bradford has won over the years.
The presentation was made by club chairman Phil Taubman who thanked everyone who had helped with the running of the competition throughout the day with thanks also given to ABS Solutions for sponsoring the competition. In his speech Bradford commented on the great condition of the bowling green.