Another Thriller At The Villa?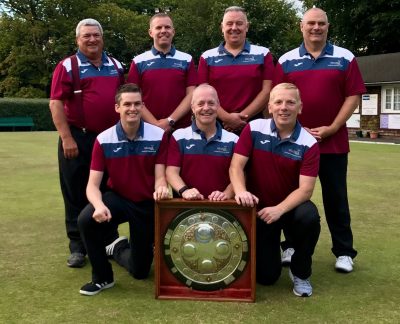 On Thursday evening the second semi-final in the Rayner Shield took place between South Ramsey B and Marown A, with the Crosby men huge favourites to reach the final, however the South Ramsey men were hoping to cause an upset with being drawn at home.
There were two winners on the night for the home team with George Brew recording a great 21-20 win over Phil Kelly, whilst Christian Caley also got home with a 21-17 victory over Steve Wilson who had stepped up from the C team, but battled well before losing out. Home captain Ben Dugdale just missed out 19-21 against Matthew Keggen, whilst Austin Hart performed well to score 17 against visiting captain Paul Dunn. For the visitors winning fairly comfortably for the home team were Bobby Thorne winning 21-14 over Tony Dugdale, Neil Withers won 21-10 against Steven Waters, Paul Kelly won 21-9 against Edward Carlyle, whilst Colin Kelly won 21-16 against Sid Bolton.
The final takes place on Friday evening at the Villa with Marown A taking on South Ramsey A in a repeat of the 2017 final at the same green, which South Ramsey looked odds on to win taking a 3-1 lead at the half way stage only for Marown to hit back to win 5-3 on games despite losing on chalks. Marown rightly start as favourites, however South Ramsey know they can beat the Crosby men having recently won five games away from home in the league a couple of weeks ago.