Active Clubs & Greens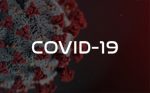 Phase 2: Published 24th May 2020
Until your club has met all requirements & have confirmed that they are ready NO bowling can be played at your green.
Once clubs are ready they should email Matthew Keggen ([email protected]) and confirm that:
Insurance is in place
Authority from Corporation/Commissioners/Other
Signage placed at green
Committee approval to open
Details will then be sent to the club Green Manager and this page will be updated accordingly.
You must contact your Green Manager should you want to play and they will book you into an available timeslot. Any other enquiries should be directed to your club committee via your secretary.